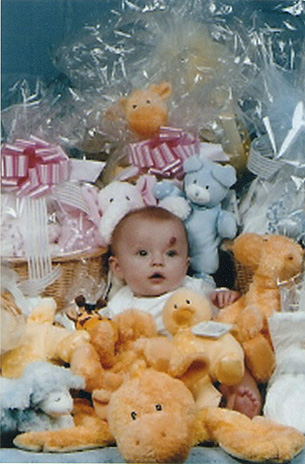 Are you the type of person who likes to give different and unusual gifts? If so, "Personalized Pampers" are for you! What a great way to welcome that special little someone.

Each purchase of "Personalized Pampers" will include 18 in the gift bag and 2 dozen in the basket. Each diaper is imprinted with the baby's name in gold foil. For baby showers, you can simply say, "Baby and the last name" and for newborns, you may wish to add the full name, up to 14 letters. Each gift includes your choice of the animals shown from the Bearington Bear Baby Collection. For the gift basket there are other items shown to add for that great "Corporate Gift." Standard shipping is included at no extra charge in the USA except Alaska and Hawaii.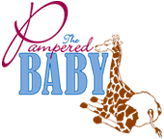 I am sure you will be very pleased with your decision to purchase "Personalized Pampers." Ask me about
customized corporate gifts!
Introductory Offer: For a limited time, every purchase includes a special keepsake gift for baby and free shipping. Order now to take advantage of this special offer!